There is a detail that makes Ibiza a magic island and different from any other place:
here you don't feel the music, you don't listen the music...
you breathe it
.
The discos are not so important, they constitute just a small wave of the musical ocean that will overwhelm once you arrived on the island.
The music is anywhere: you will be shocked from the vibrations funky-house (he defines his music like this) and chillout that Jon Sa Trincha can present you, dj resident of the Salinases from eight years... his success has brought him to pick up every summer its sessionses in compilations called "Beachlife": you must go to find Jon on the beach... you will find him (he will tell you when you can find him albums) and his mixer to the shade of the restaurant "he knows Trinxa", shelter of hippies, musicians, ballet dancer, at the end of the Salinas beach...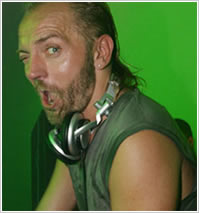 Do you want a day with rhythm and animated music?
Make a jump to bora-bora, from 16 to 21... you can dance on the tables tasting some good sangria... it is the beach where the animation of the various discos often finds again him to publicize its own evening!
Needless to say that you can eat even to the rhythm of good music... visit the bambuddha groove, good restaurant that contains Indian influences, thai, Indonesian, Moroccan... it is the place to find a lot of cool people... and inside you can find a small beautiful disks shop... with a dj who can recommend you your purchases!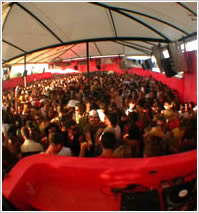 Do you want know anything else? So it is disks time..... there isn't to say: who loves good music, but above all refined environments, it's impossible don't see at least one event. Because every night in disco is a particular event, a party where you with the animation and dj, you will feel yourself protagonist...
Ibiza is the ideal destination and happy oasis for many dj... just to say some name... Eric Morillo, Deep Dish, Carl Cox, Paul Oakenfold, Sven Vath... so, there is for all the tastes,... there would be still so other to be told... but it is time to depart now.... you must allowed to the rhythms of the isla blanca...
---